Governor Greg Abbott today announced the Texas Health and Human Services Commission (HHSC) is providing more than $341.4 million in emergency Supplemental Nutrition Assistance Program (SNAP) food benefits for the month of December. The allotments are expected to help about 1.6 million Texas households.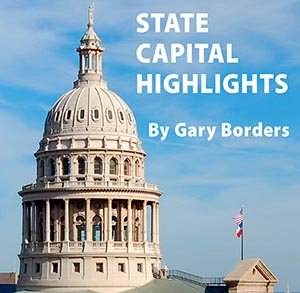 A report submitted to state leaders ahead of the 88th legislative session's opening in January urges lawmakers to develop "an innovative new model" to fund community colleges.
Texas Comptroller Glenn Hegar announced Tuesday he has completed the transfer of about $7.3 billion into the State Highway Fund (SHF) and the Economic Stabilization Fund (ESF; commonly known as the "Rainy Day Fund"). Each fund received nearly $3.64 billion, or 50 percent of the total transfer.
AUSTIN – Three recent incidents requiring game warden drone support and successful coordination with local law enforcement led to an arrest in east Texas and two rescues of lost individuals in the hill country.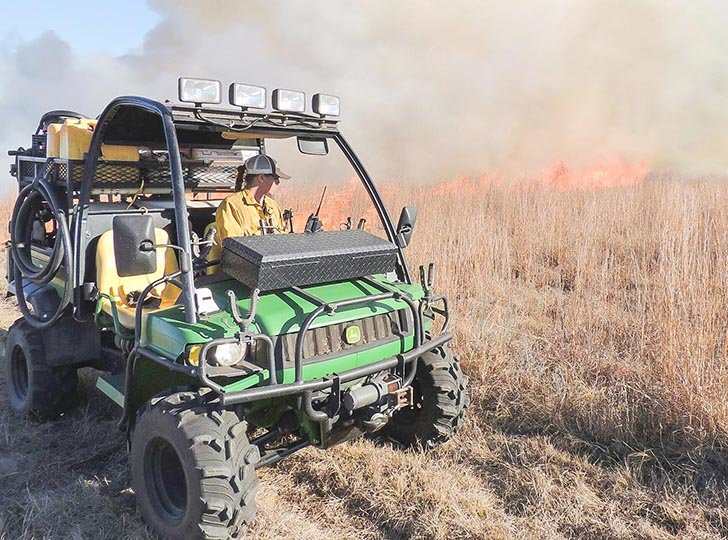 The special version of the Texas A&M AgriLife Extension Service's online Prescribed Burn School is now available for employees of the U.S. Department of Agriculture-Natural Resources Conservation Service at Texas A&M AgriLife Learn.
AUSTIN – The Texas Department of Public Safety (DPS) is stepping up enforcement for the Thanksgiving holiday to ensure people are able to get to and from their celebrations safely. Texas Highway Patrol troopers will increase enforcement on the roads from Wednesday, Nov. 23, through Sunday, Nov. 27.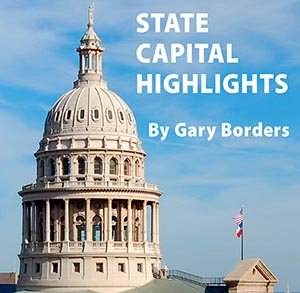 Voter turnout in the midterm elections again dropped statewide, with just over 45% of registered voters either casting ballots early or at the polls on Nov. 8. Republican candidates continued to hold a hammerlock on statewide positions, with incumbent Gov. Greg Abbott handily winning a third term over challenger Beto O' Rourke.
With the first sightings of iconic, endangered whooping cranes along the Texas coast being reported, the Texas Parks and Wildlife Department (TPWD) is reminding Texans to be on the lookout for these impressive birds as they move through the state.
Governor Greg Abbott on Wednesday, November 16, 2022 ordered the Texas Department of Public Safety (DPS) and Texas Military Department (TMD) to expand their unprecedented efforts to combat the growing illegal immigration along the Texas-Mexico border.
As chairman of the Texas Opioid Abatement Fund Council (OAFC), Texas Comptroller Glenn Hegar announced Tuesday, November 15th, the transfer of a one-time allocation of $5 million to the Texas Access to Justice Foundation (TAJF). This transfer represents the first transfer of funding recovered through statewide opioid settlements with pharmaceutical manufacturers, distributors and other parties responsible for the opioid epidemic.
 A new national Literary Landmark honoring Texas author Larry McMurtry will be unveiled ina special dedication ceremony made possible by the Archer Public Library in Archer City on …
AUSTIN – The Texas Workforce Commission (TWC), in partnership with local workforce development boards throughout the state, and the Texas Veterans Commission (TVC), will host hiring fairs for …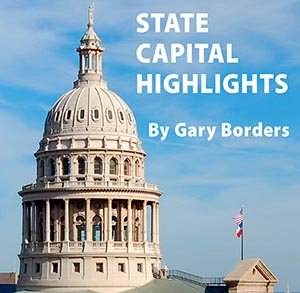 Early voting for the general election ends on Friday, Nov. 4, with the closely watched governor's race pitting incumbent Gov. Greg Abbott against challenger Beto O' Rourke headlining the ballot. A number of other statewide races are on the ballot, including lieutenant governor, attorney general, land commissioner, agriculture commissioner and comptroller.